Review: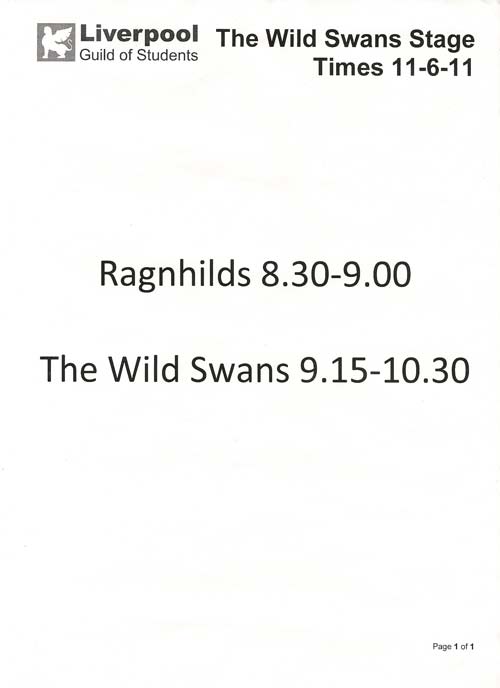 The Wild Swans haven't exactly rushed into releasing their new album, The Coldest Winter For A Hundred Years. I don't say this because their last one was something like twenty years ago, but rather because when they released those two fine singles, English Electric Lightning and Liquid Mercury and played those reunion gigs a couple of years ago, the feeling was that the new LP was just around the corner. There was a lot riding on this, however, and Wild Swans mainman Paul Simpson clearly wanted to get it right. He has, after all, long felt that the band had unfinished business and as he is just about the only person I know with anything bad to say about their debut album, the classic (in my opinion, if not his!) Bringing Home the Ashes, he is clearly something of a perfectionist.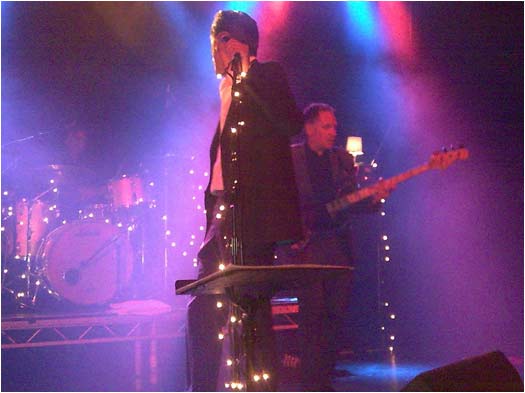 So, is it worth the wait, I hear you ask. Well yes, thankfully it is. Not only is it full of typically great Simpson melodies, with Chloroform in particular having a chorus to die for, but the production c/o young keyboard player, Richard Turvey, is deliciously clear without ever sounding over-produced. The lyrics are spot on, too. There's often been an air of nostalgia in The Wild Swans world and this album is no exception. "Isn't it strange how the years fade away?" he asks on the fabulous When Time Stood Still that name-drops Raw Power, Transformer, Aladdin Sane, Live At The Witch Trials, Horses, Little Johnny Jewel, etc. Proof that he's not just a great songwriter - he has impeccable taste, too. And anyone who mentions both Dixie Dean, the legendary Everton centre forward who – quite remarkably - scored 60 league goals in the 1927-28 season (and who I'm proud to say I met when he visited my school many years ago) and Sleeping Gas, the Teardrop Explodes debut single that featured Simpson on keyboards, in the same song is OK with me!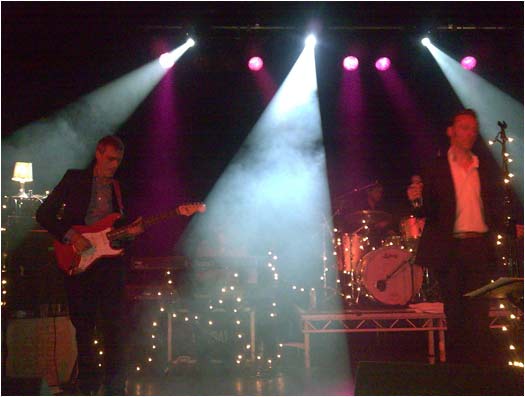 Thankfully I managed to get a copy of the album a few days before this gig and so was already fairly familiar with the new tracks which made up much of the set. And they sounded great live, too, as did old favourites such as Bible Dreams, Archangel, and No Bleeding, which is surely one of the most rousing numbers known to man. And then, of course, there was Revolutionary Spirit, one of those special records that you would never want to be without.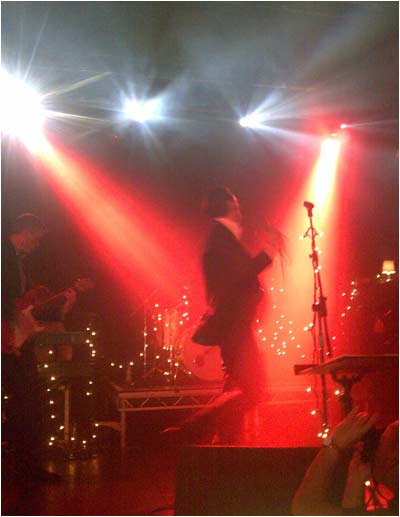 The band were on great form throughout, but whilst not really wanting to single anyone out, I must mention guitarist Mike Mooney, who really went for it at the end of the gig, delivering a sonic attack that was an absolute joy to behold. I honestly can't think of a more exciting guitarist in the country than this former Spiritualized man who was also responsible for that guitar on Julian Cope's classic Safesurfer.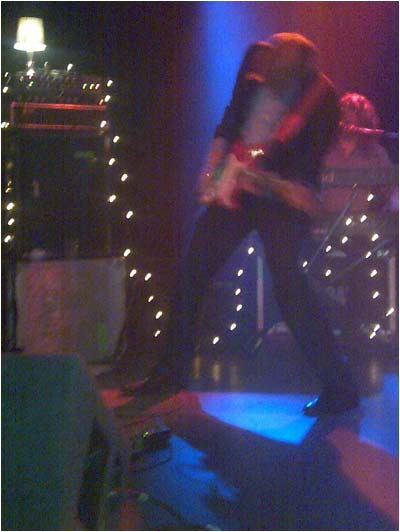 Mike Mooney shredding.
And as with the 2009 gigs, there was something of a family feel about the evening, even if some of the audience had come some distance to catch the band live. Certainly, travelling all the way to Liverpool from Atlanta as some lads had done certainly showed a bit of commitment! Many of Simpson's Liverpool contemporaries were also present and correct and, by the time I was leaving the venue, Simpson was stood in the foyer, meeting and greeting members of the audience. A nice touch from one of this country's finest talents.