This has been the year of alternative venues. Or, rather, after a few years in which The EARL just didn't seem to have a lot of interesting shows, Tracers and i have been venturing out to other venues to catch live music.
Take this show, our second at The Drunken Unicorn in 2013. I doubt i was in this venue more than twice all of last year, and here i am again.
On this occasion, i drug Tracers out to indulge an old familiar pleasure of mine: soul music. Specifically, i had heard a CD by Ruby Velle and the Soulphonics in a CD store, and really liked it. The girl has a great voice. Now, i was unable to purchase said CD (for a reason that deserves its own rant sometime later) so i was not THAT familiar with the music.
But a Friday at the Unicorn ending in soul music sounds like a good idea, right?
We showed up and the club as still relatively empty. After grabbing a drink at the bar, we retired to the main room where opener Treedom was setting up.
This is a three-piece from Athens, GA, and as soon as they started to play i could see that they had a really unique sound. At times they sounded like Black Sabbath, Soundgarden, and/or The Allman Brothers, with a little bit of Charlie Haden in the basswork. That is a kind of bizarre mix, but that is how they sounded.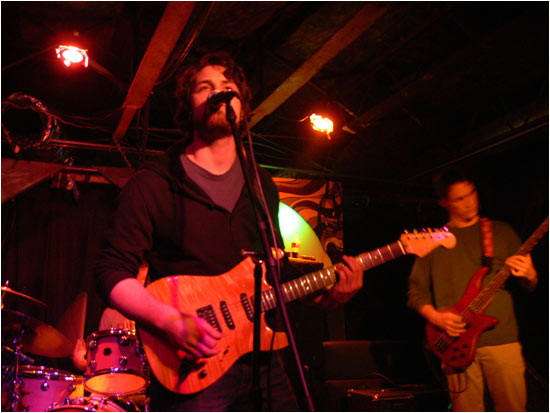 There was one song that started with the guitar growling through a very Kim Thayil-like layer of distortion, and then the distortion came off and it jammed away like an old Allman Brothers song, and then different distortion came on and the guitarist was suddenly channeling Tommy Iommi.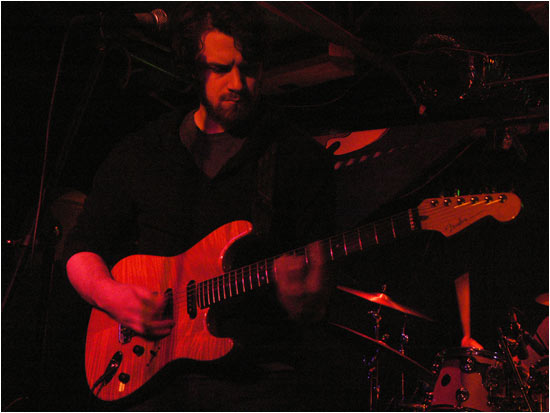 I was kind of fascinated by the band. They were not exactly like anything i had ever heard before, but they managed to pull it off well.
They played a short but interesting set, and then touring act LoveBettie set up. This was a four piece band from my ancestral ethnic homeland of Pittsburgh, PA.
The lead singer of this band was, well, something else. She had this bizarre brightly dyed hair that was all blow and styled to the left side of her face, and she wore spikes on her dress.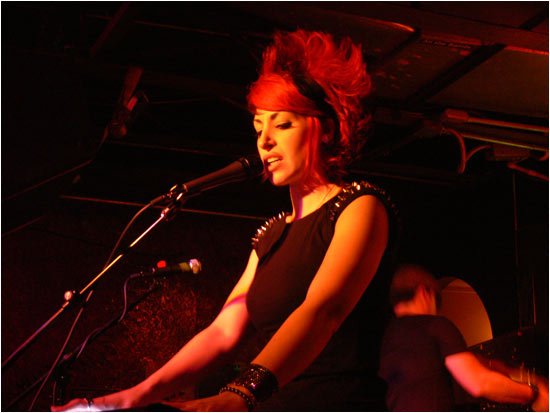 I was expecting her to sing some kind of goth / punk, but instead Lovebettie do what is best described as "pub rock". Her guitarist was excellent, a stocky swarthy fellow with hams for biceps who really knew his way around a fretboard.
From the second they hit the stage, the band was a swirling mass of energy and hip-swaying rhythms. They really kept the show moving, and the crowd seemed to enjoy their energy.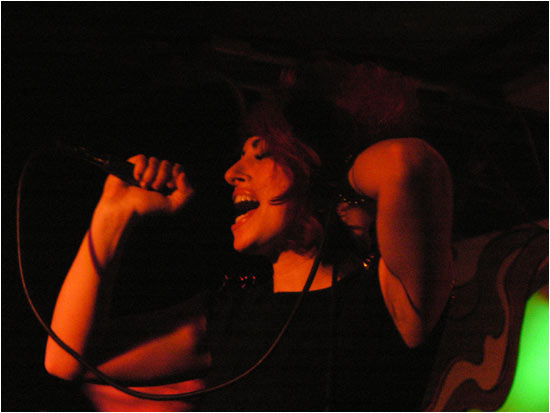 Nothing that Lovebettie were doing was unique (not like that first band!), but they did it very well, and i found myself swept along in the tide of their infectious music. In short -- they were great fun live. Not sure how interesting a CD of that would be, but i enjoyed their set.
And then we had a second intermission while Ms. Ruby Velle and her trio took the stage. They started before 11:45, which is honestly pretty great for Atlanta, even though i was almost dead-tired by this point.
First off, let me state that i had no idea that Ms. Velle was Indian-American. An Indian-American Soul Singer. Huh.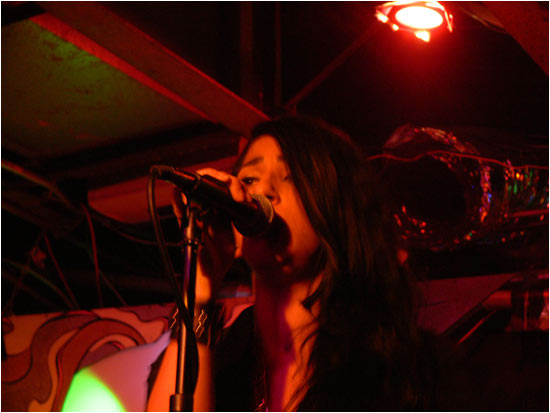 And man does she have a voice. It was a treat to watch her on stage belting it out.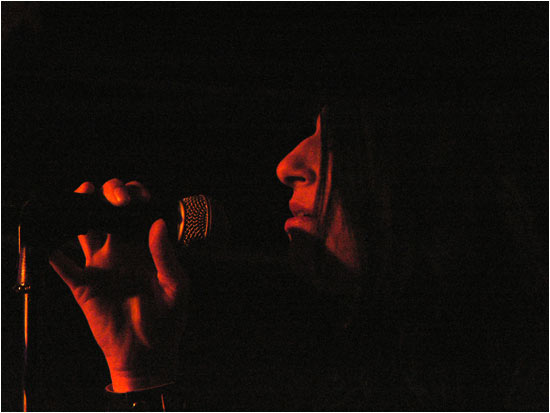 The trio she was with, a stripped down version of her band The Soulphonics, consisted of guitar, piano, and drums. I liked what each member was doing, especially the guitarist who had a big, reverby sound that fit perfectly for the historical re-creationist type of music that they were doing.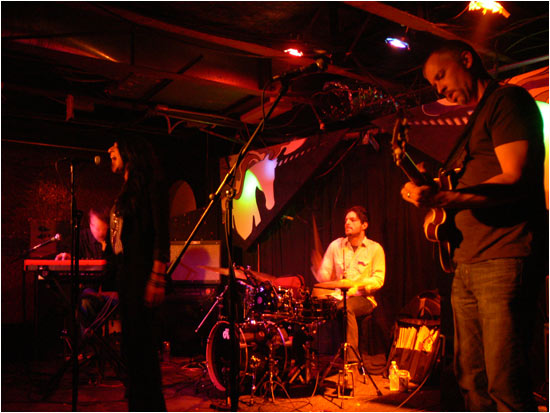 Overall, i really enjoyed with Ms. Velle and the boys were doing. If you like old soul, and you know i do, then they are worth checking out.