Thanks to the fact that someone reads this website, every year at SxSW i have a press pass hanging from my camera. That allows me to take pictures anywhere, without being hassled (except by other fans). This is really cool, and i found that i like taking photos a lot, and a few years back i got a nice camera. It is a Panasonic Lumix DMC-FZ30, which is a decent SLR that is a few years old.
I love it, and i wander around taking photos. Every morning while sipping coffee i would transfer the photos i had taken the previous night off of the SD chip in the camera and onto the laptop, where we would look at them. At that time, i would delete a lot of the really blurry shots.
Still, when i got back to Atlanta and started trying to edit the photos, i had 1200. That is approximately 300 shots per day. Now, granted, often there were lots of shots of the same thing as i tried to get it just right. For example, i think i have about 20 shots alone of Kelly from The Besties, who was singing right under an interesting light that shown through her hair and off of the trumpet the guy next to her was playing....
Anyway, i edited those 1200 photos down to a total of 136. Most of them are spaced throughout the review, but there are some shots that i liked that didn't fit into the narrative flow of our retelling of the event. So here they are, in no real order.
Austin has lots of street food, from pizza, to the Best Wurst cart to ...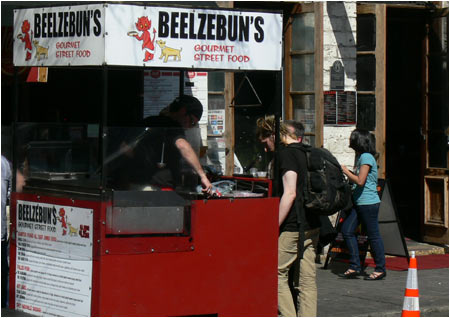 Yes, you read that right: Beelzebuns. Satan's hotdogs, apparently. And while we are on the topic of evil food purveyors: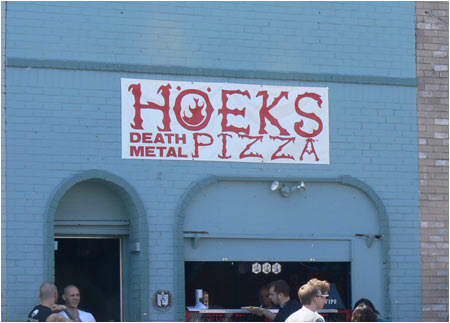 Hoek's Death Metal Pizza: i wonder if "bat heads" is a topping choice?
Since Austin has lots of food choices, any place on 6th street really needs something to make it stand out. Like, say, a giant fiberglass jakalope: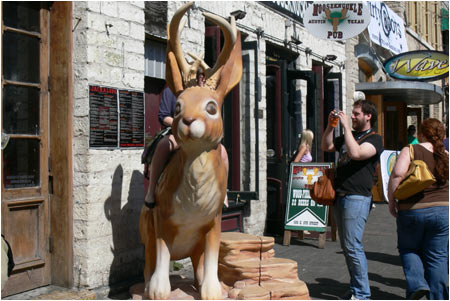 Also walking the street was this bunny: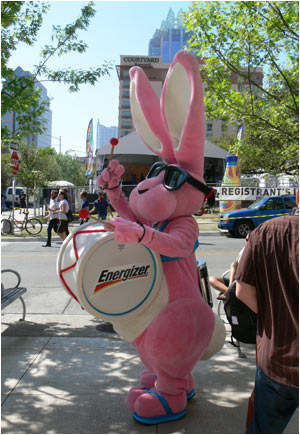 It had to be hot inside that suit! But the Enigizer people had a neat gimmick to promote their product: accompanying the bunny were people offering free cell phone charging. Good idea.
One thing i have always tried to photograph, but never succeeded before, was the fleet of vans that the convention runs. each is named something, like Van Gogh, Van Morrisson or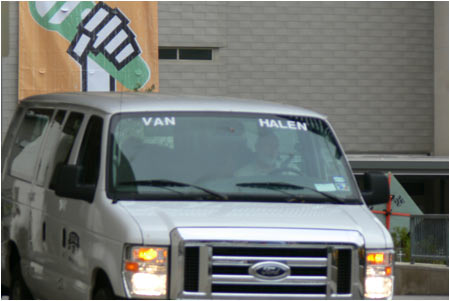 A clever series of puns.
Also on the streets you are bound to see some of these: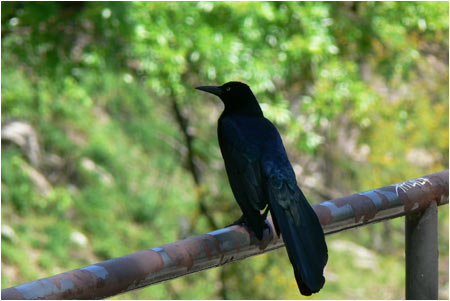 Austin is infested with balckbirds. And they are loud. And if you are not careful when you walk under any tree, they will crap on you.
I also collect photographs of signs. Here are two good ones from inside of Emo's Jr.: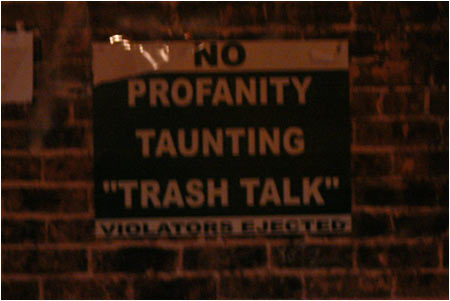 I am thinking of making a "No Trash Talk" sign to hang in the break room at my office!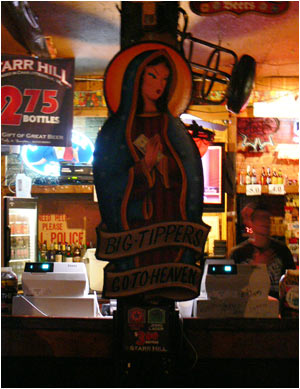 The residual Catholicism in me likes the use of the Virgin Mary to encourage tipping. Hey -- use the guilt for something decent for once!
And finally, i was fascinated by the patterns in our hotel room at The Hilton. This is the wallpaper: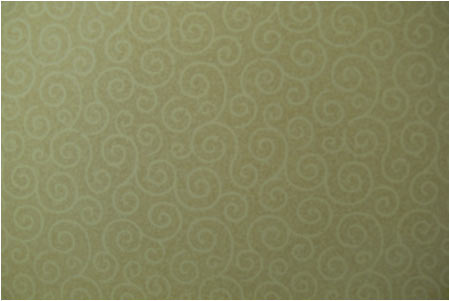 A very pleasing pattern of swirls and loops to watch while you do your business.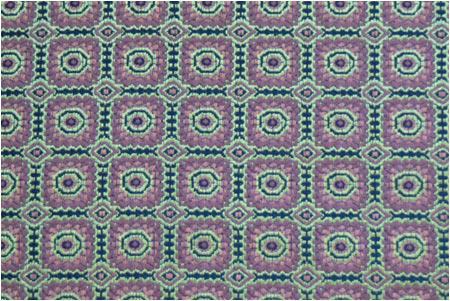 This, however, was the hideous design of the desk chair. I am afraid i failed to capture how garish the colors were, but i think you can imagine.
Anyway, so there you are. 136 photos.