Having rather enjoyed the self-titled debut album by the band Milo Greene, it seemed natural to go see the band in concert. Admittedly, I was rather curious as to how they would sound live. The album itself is lush with harmonies and melodies; however I was concerned that the record's more gentle qualities might seem either affected or too country in a live venue. Nevertheless, it seemed like a worthwhile endeavor, so we headed out to The Drunken Unicorn on a Saturday evening.
When when we got there, the first act was already on stage. This was Grace Bellury and my pre-show research hadn't revealed much about her, other than she was a solo performer of some sort.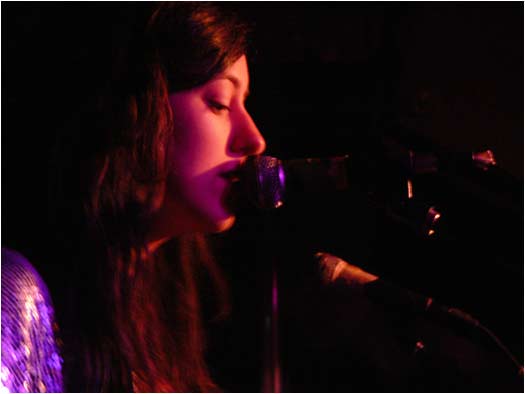 A Ukele Fairy simply must wear a sparkly shirt.
As it turns out, Ms Bellury plays a ukulele fed through a ton of pedals over which she sings in a clear, almost operatic soprano.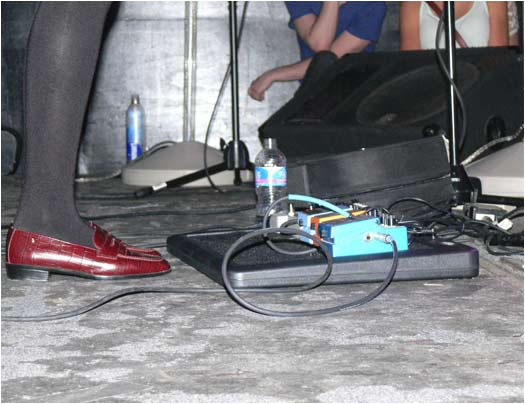 Notice that the Boss Chorus (that blue pedal in the front) is apparently as popular in fairyland
as it is with shoegazers. Who knew?
This blend might seem intriguing upon first glance; however in practice it was a pit off-putting. Primarily, this is because Bellury's voice and the ukulele combined to create a very muddy yet extremely trebly sound. It's rare to come across music without any low end sounds in it and, in this case, the lack of bass or drums was noticeable and distinct. Likewise, the ethereal soprano vocals were out of place in the wall of sound, as they seemed to emphasize the already prominent upper range. Iím not sure if adding some lower range would have worked, as I wasn't exactly sure of the goals of the self-described "ukulele fairy"; still, it couldn't have hurt.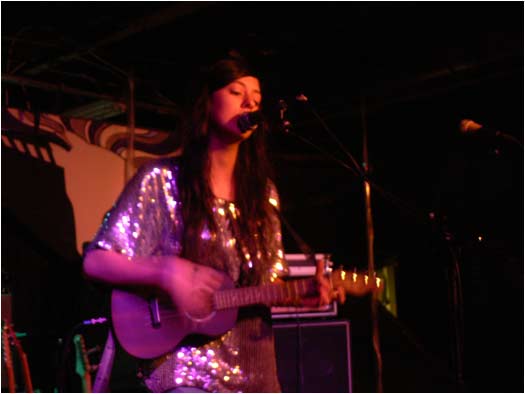 After Grace Bellury ended her short set, the next act took the stage. This group was called Family of the Year and they are apparently on tour with Milo Greene.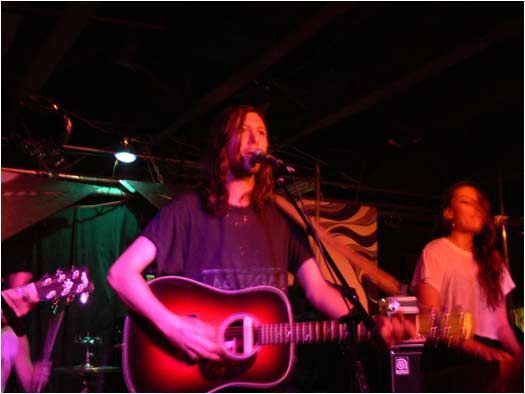 Upon first musical listen, this combination makes a lot of sense. Both groups have a mellow sensibility which is often construed as folk or Americana by reviewers. Yet, this musical similarity covers up a basic dichotomy: different bands can have a similar label on their music without have the same sensibility.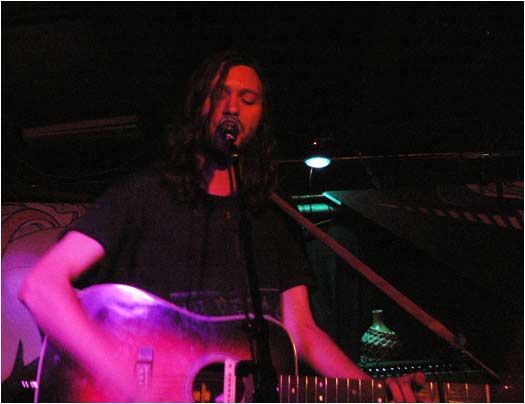 All of this is long way of saying that live, Family of the Year left the folk pop camp and headed straight into a very Bakersfield tone. They performed rather well as part of that genre and the musicians seemed quite talented; however, I'm not personally a big fan of the Bakersfield sound, so much of their music was lost on me.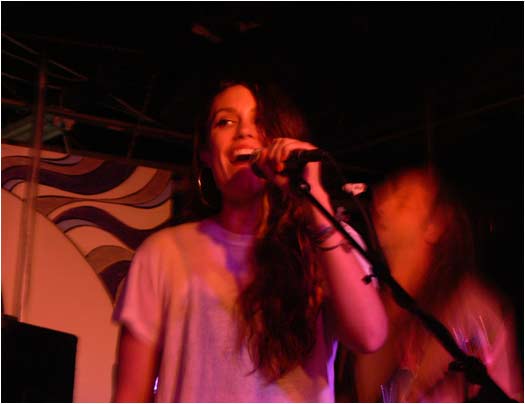 Still, the fans who had showed up for headliner really seemed to like Family of the Year, so the combination of the two bands worked on many levels.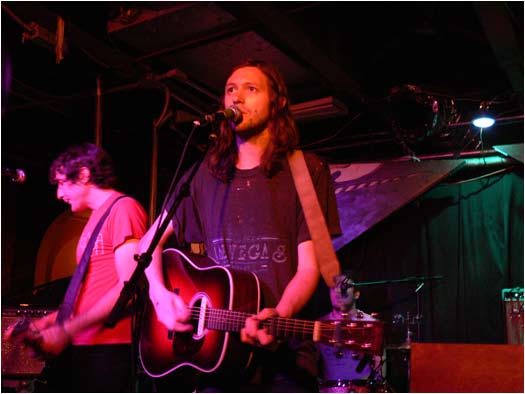 And then it was time for Milo Greene. This show at the Drunken Unicorn was apparently the first night of their national tour in support of their debut album. Additionally, the band has received some nice publicity courtesy of NPR. This all meant that not only was the venue crowded, but also that the mix of people ranged from the standard college kids who hang around the Unicorn to some older folks nearly my parent's age who most likely heard the band on the radio and thought that they sounded "nice". In other words, it was an odd collection of folks.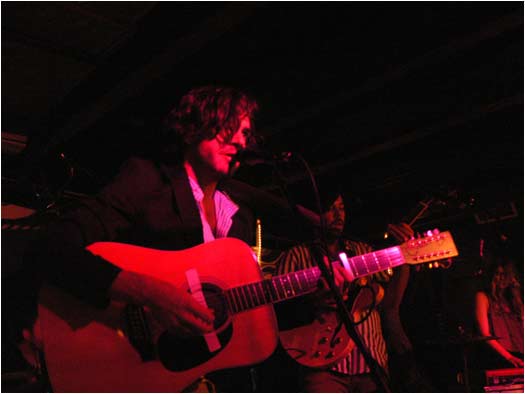 But once the band took the stage, all of the people seemed to come together in enjoyment. Milo Greene's live set seemed more electric and focused than their occasionally meandering and light toned record. Instead, the music ebbed and flow more naturally than I would have expected, especially in light of the numerous instrument switches between the various band mates.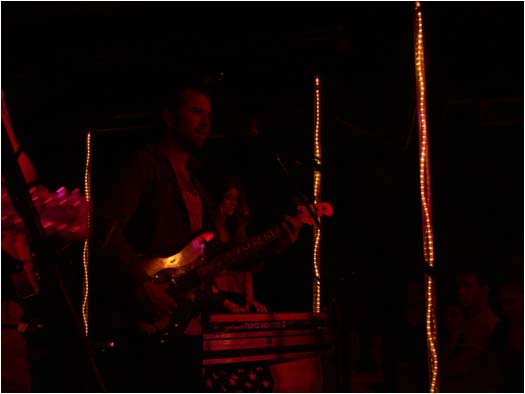 They also played surrounded by plastic tubes filled with rope lights.
Not surprisingly, they mostly played through their album, with the slower tunes becoming louder and more urgent and the peppier songs become positively bouncy.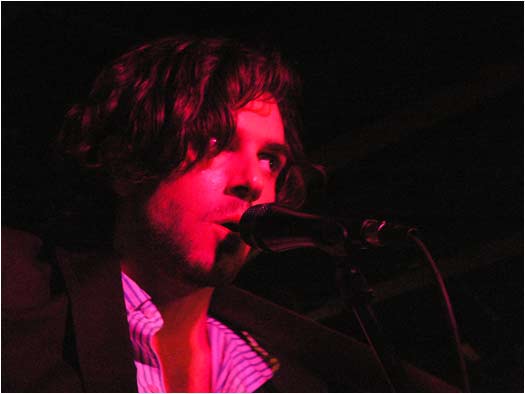 I especially liked the live renditions of What's the Matter, which featured more prominent guitarwork than the album version, and Don't Give Up on Me, which seemed even more Fleetwood Mac-esque.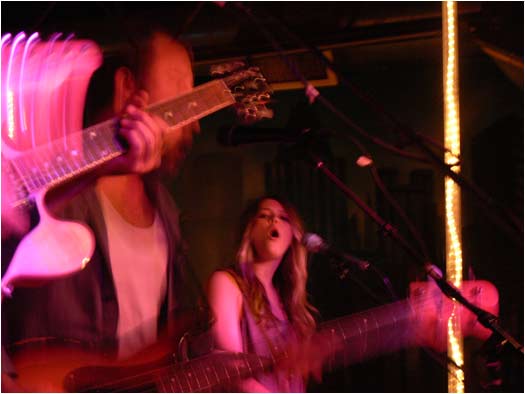 Nevertheless, the highlight was one of their last songs of the night: 1957. On record, this is a pop confection. Live, it remains so, but again with a focus and intensity that made the band joyful and upbeat.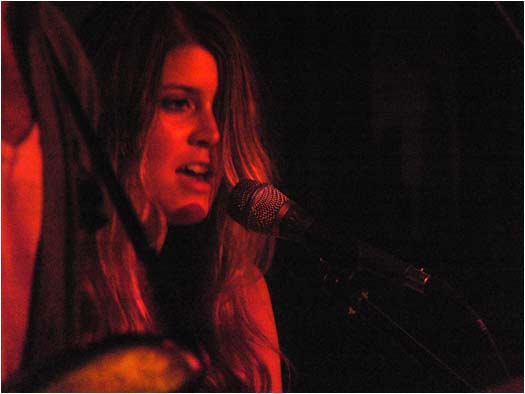 Although I wasn't that impressed with the openers, I really liked Milo Greene live. They took what might have been a mellow set and ratchet it up into a lovely pop evening.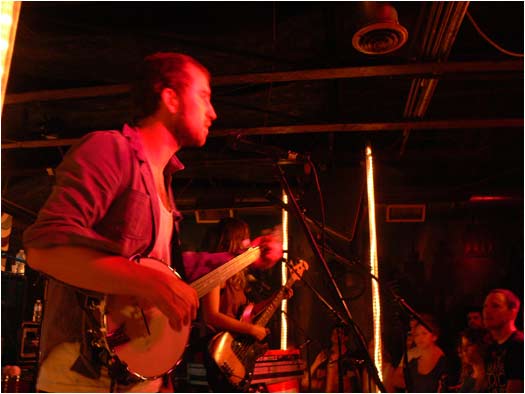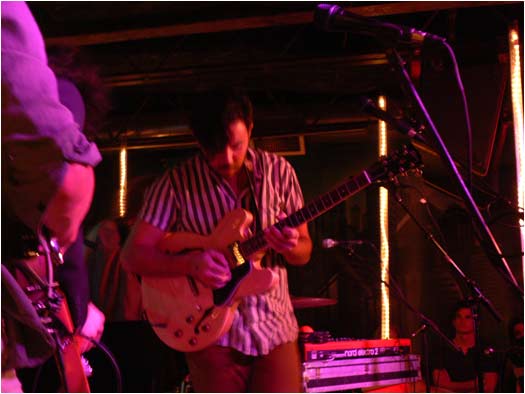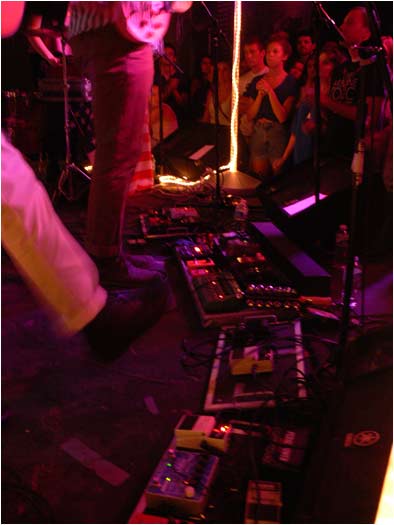 Milo Greene also had a lot of effects pedals for "americana".