Echo And the Bunnymen played Atlanta as the first U.S. date of their Crocodiles/Heaven Up Here Tour. Several older bands have recently adapted the "play a classic album in its entirety" approach to mixed results, but I jumped at the chance to see Echo And the Bunnymen play their first two albums back to back, since Crocodiles happens to be one of my all-time top five albums. With its brooding and edgy post-punk laced in psychedelia, Crocodiles is one of the few perfect albums with songs that I feel like I was born to hear.
Since this was my third time seeing Echo And The Bunnymen live over the past decade, I also knew that I was in for a fun intense night with a band that has matured surprisingly well. Vocalist Ian McCulloch still belts out the vocals with his nicotine croon, Will Sergeant continues to make guitar sounds that nobody else can replicate, and the current band lineup of newer members pulls its weight every step of the way.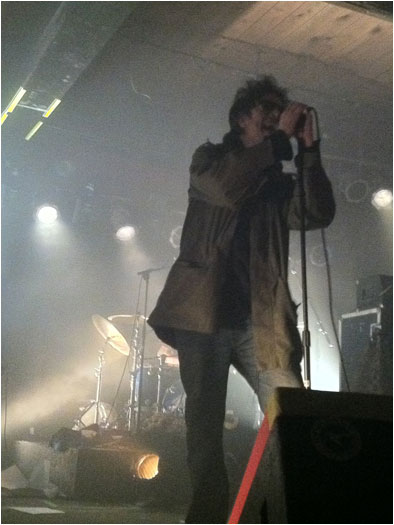 My friend Stuart and I arrived at The Masquerade just before 8:00 PM and immediately staked out the front and center spot by the stage. This is an inviting location at The Masquerade, since I can rest my feet by propping my arms on top of the barricade wall that is separated from the stage by a narrow pathway for security and photographers. We waited a long while as the mixed crowd of 40-somethings and younger hipsters gradually amassed behind us and passed the time by scrolling down Stuart's iTunes list on his phone to comment on various bands. I saw two drum sets and was looking forward to getting the surprise opening band over with and out of the way.
The opening band, who I believe was called Jungle, took stage with a handful of songs that I can best describe as a combination of Depeche Mode and Rush. A promising opening song with some interesting electronic sounds quickly gave way to a more generic rock band vibe and I quickly became amused at how much the vocalist reminded me of Steve Perry from Journey. Jungle (?) was not a bad opening act, but I'm not getting any younger, and I just wanted to see Echo And The Bunnymen before I reached retirement age.
Fortunately, Echo And The Bunnymen hit stage at roughly 10:00 PM and, when the bass lines of Going Up, the first track from Crocodiles, kicked in, I knew that this set would be worth the wait. I lost myself in my enthusiasm during the first few songs, as I stood directly in front of the stage between Will Sergeant and Ian McCulloch.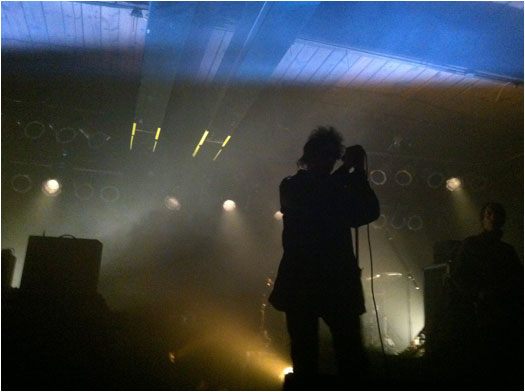 Those of us in the more devout ranks of Bunnymen fans cheered for each album deep cut that we never expected to hear in concert, while the majority of the crowd joined us in cheers for songs like Rescue, Show Of Strength, and A Promise.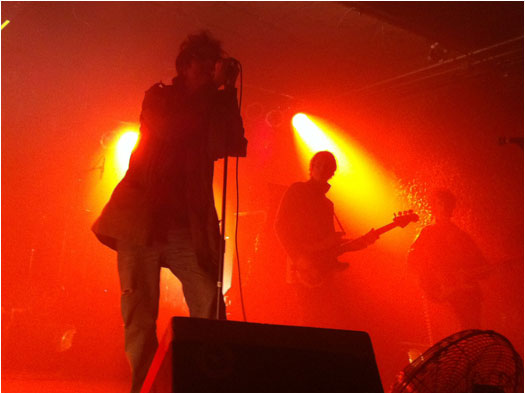 Ian McCulloch held a cigarette and inhaled every split second that he was not singing, smoking during each and every pause between lyrics. He makes smoking look cool in a way that nobody else has and I am grateful that I did not see Echo And The Bunnymen in concert as an impressionable young teenager, because I would have certainly taken up the cigarette habit myself.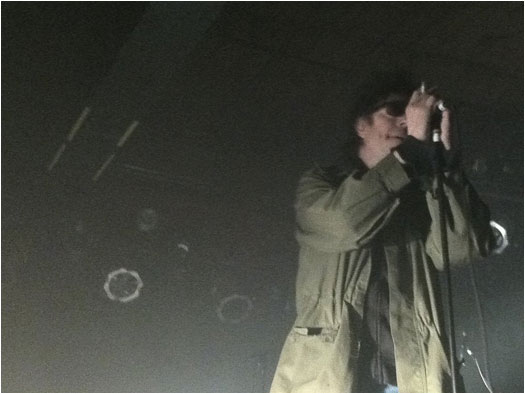 I have long considered Ian McCulloch to be my favorite rock vocalist and the cigarettes have only served to accentuate his Jim Morrison-meets-Frank Sinatra inflections over the years.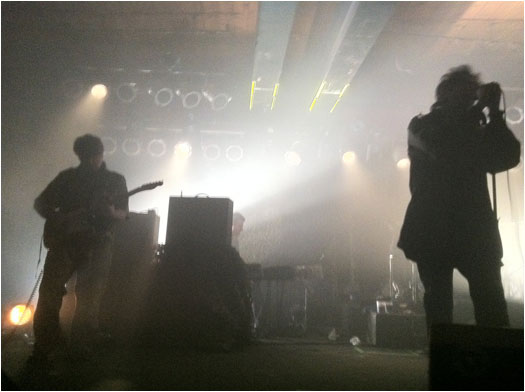 Will Sergeant worked his guitar charms obscured by light and shadow so that I never did really see his face as he stood over us. Echo And The Bunnymen are angular in temp when they need to be and they can also swirl into gothic ambience on the drop of a hat. Will Sergeant was the driving force behind this range at the concert, just as he has been all along.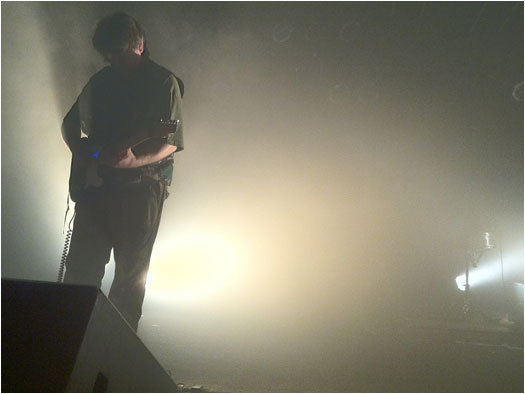 After Echo And The Bunnymen played Crocodiles and Heaven Up Here in their entirety, they left stage to quickly reemerge for a crowd-pleasing encore set of Lips Like Sugar, Do It Clean, Bring On The Dancing Horses, Nothing Lasts Forever, The Killing Moon, and The Cutter. Since The Cutter was my introduction to Echo And The Bunnymen when I saw them on a music video show in 1983, I found this to be a lovingly appropriate way for the night to end.