It has been a long time since i have been at the 529 club. The reasons for this are many, but among them is the fact that the last time i came here to see a band, that band actually broke up and we saw the bassist storm out. The club made no announcement about the show being cancelled, things just remained in a limbo, so we hoped that there would be a resolution to the temper tantrum. However, we left after a second band member packed their gear and went home, still with no announcement from management. That experience kind of soured me on the venue.
But word that Dominant Legs, the new act of Ryan Lynch, formerly of EvilSponge faves Magic Bullets, was performing was enough to drag us out. We just hoped that the venue would cooperate.
When we arrived at about a quarter to ten, the show's promoter informed us that only half of the opener had showed up yet. He was hoping the rest of the band got there soon, as he wanted them to start at 10:15. Fortunately, they did show up and the band went on stage on time.
This act was called Sunglasses, and are apparently from Savannah. They were a four-piece, adding a percussionist to the standard power-trio lineup. However, i couldn't really hear what the percussionist was doing, and don't feel like he really added anything to the proceedings. Then again, the band did play with no sound check, so perhaps he was just woefully un-miced. Who can tell?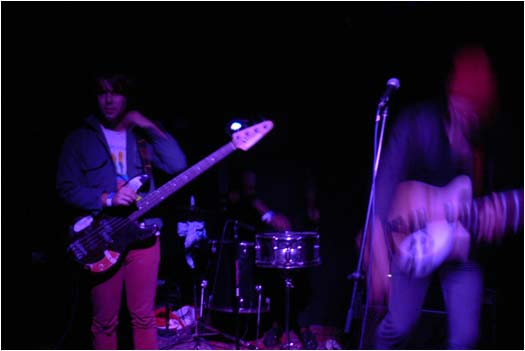 Sunglasses set up.
Not that i think it would have helped, because Sunglasses seemed to be intent on channeling mid 1990s stoner indie rock, although sloppily. I got the impression that the vocalist/guitarist really wants to be J. Mascis when he grows up, but he just isn't there yet. The guitarwork really was not that special, and the voice was kind of whiny.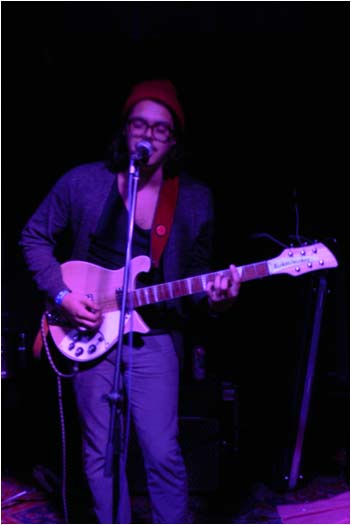 You sir, are no J. Mascis.
I was not impressed. But to their benefit, they did pack the room with friends who cheered and danced.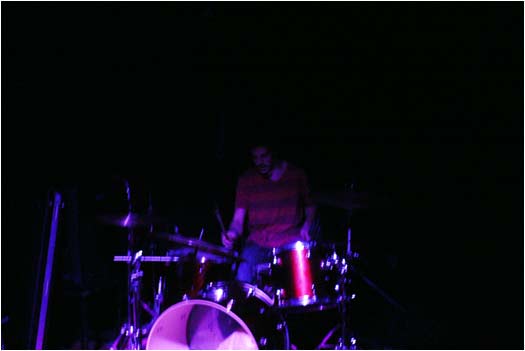 Sunglasses did allow me to get a rare "good drumer shot".
After they left the stage we waited briefly for Dominant Legs to set up. This band is a five-piece, featuring Ryan Lynch on guitar and voice, and Hannah Hunt on keys and vocals. The two of them recorded an EP, then hired a drummer, bassist, and guitarist to record an album. Both of the releases are great pop records seeped into a 1980s synthpoppish framework. They remind me, vaguely, of the Aztec Camera album Love. The music is bouncey and happy, but also very very trebly. Lynch's guitar style is low on the fretboard, and both he and Hunt have high-pitched voices. In this age of bass heavy music, Dominant Legs stand out as different. And that can be a good thing.
The band set up and started at about 11:30. And they were wonderful. The music was mostly in the upper register, both voices being even higher live, but Lynch's guitarwork positively glowed, a steady light tinkling. He and Hunt also harmonize rather well, and Hunt's keys compliment the guitarwork in a way that seems utterly natural to anyone who grew up in the 1980s.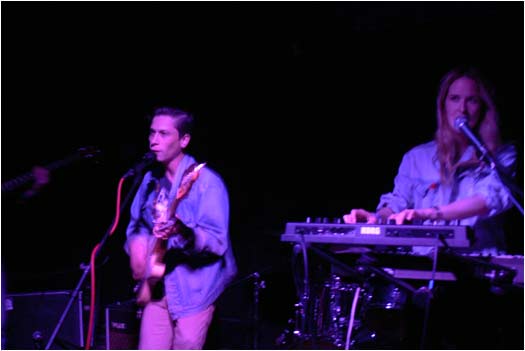 Lynch (l) and Hunt (r) in matching 1980s denim jackets.
When they hit Already Know That It's Nice, i was in heaven, reveling in Hunt's frosty keyboards, the slight bass groove, and Lynch's tinkling guitar.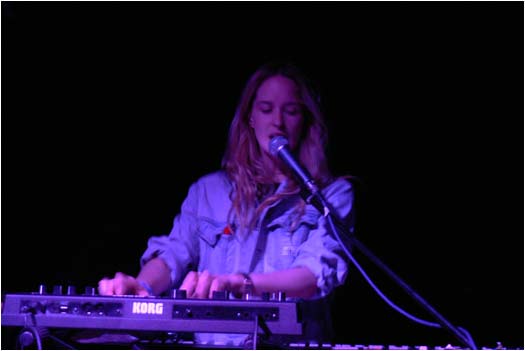 Darling Girls was extremely poppy, but they saved the best for last, ending with the sheer pop confection of Hoops of Love. I danced like a fool, and the twenty or so people who were they to see them did the same.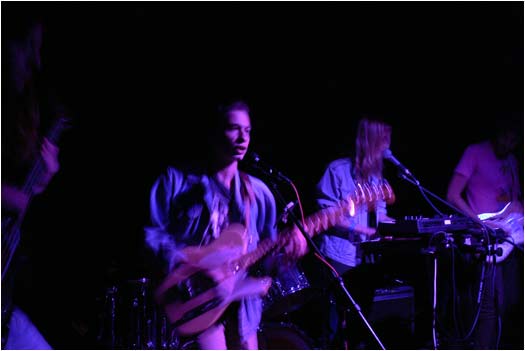 Oh, those darling girls...
By the time they ended it was 12:20, and i was tired from dancing, beer, and the long day. So EvilSponge headed out, perfectly happy with the evening. If you like happy 1980s pop, and i know that you do, you need to hear this band.
Some random shots: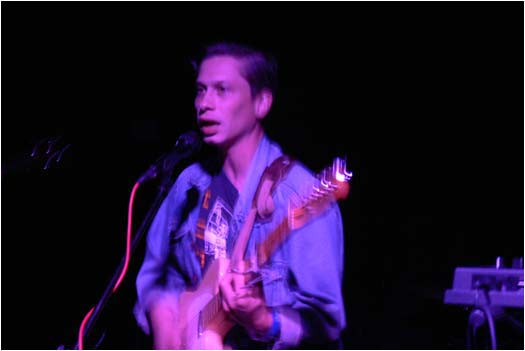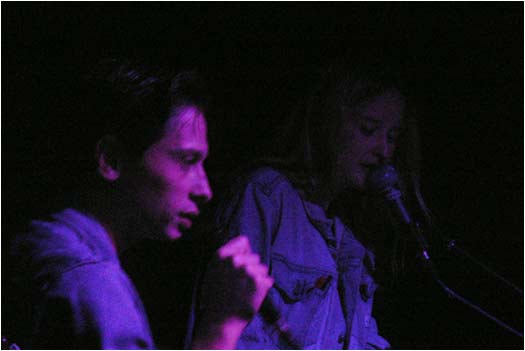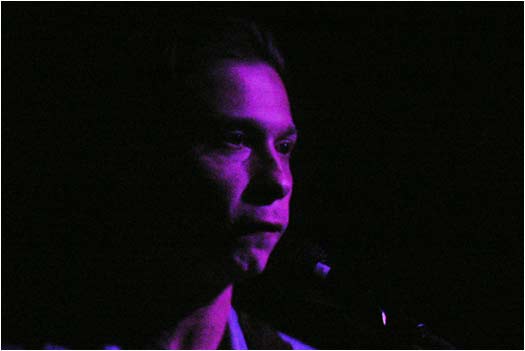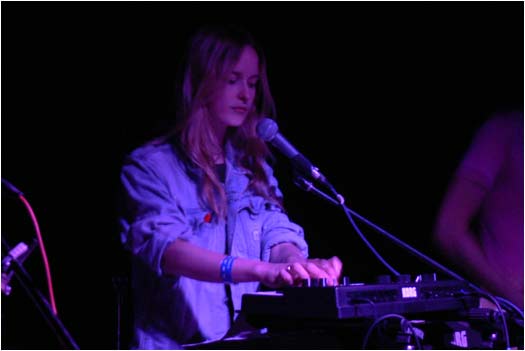 On the other hand, this show ran really late. I mean, by the time we left the headliner was just setting up. That is far too late for a night when i have to be up at 6 AM to get to the office. Seems like these old habits die hard in Atlanta, meaning this venue is still very low on my list of places to see shows.