I currently work for a financial institution, a situation which has its ups and downs. For example, there are a lot of very uptight people i work with who would probably be mortified to find themselves at The EARL. On the other hand, i get off work for Federal Holidays that most of US workers just ignore, unless they wonder why there was no mail that day.
And just so you know, 11 November is "Veteran's Day". I had no idea there was such a thing until i started working at my current job. Isn't it kind of the same thing as Memorial Day, anyway?
Well, the point is i had Monday off work, so Tracers and i trekked to The EARL on a Sunday night to see Cold Specks.
When we got back to the concert area, it was pretty empty. Not unexpected for 9 PM on a Sunday night.
The opener was P.A. DeLorenzo, who is one of the members of Gringo Starr, aka A Fir Ju-wel, aka, those rat bastards who post their shows by painting on wooden pallets that they leave around town. I have found the music of Gringo Starr to be self-indulgent and, at time, pretentious.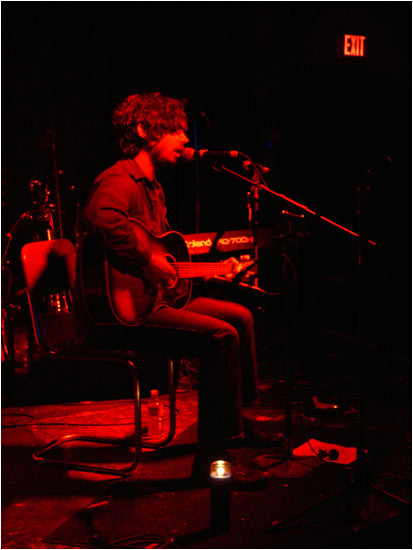 However, on his own Mr. DeLorenzo makes Dylan-ish folk music. It was not bad at all, to be honest. He stood on stage with an acoustic guitar, strummed, and warbled in a kind of squeaky voice. I do not mean that as an insult, because let's face it, "warbling in a squeaky voice" is pretty much what Bob Dylan has done for the past 30 years or so.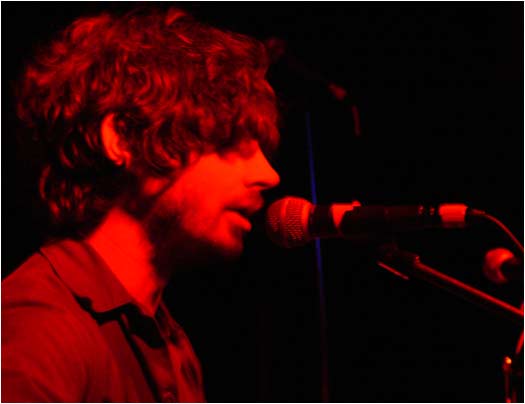 It was a pleasant set, not challenging, but enjoyable enough.
Since he played alone with a guitar, he was able to get off stage as soon as his set was done, at which point Cold Specks immediately took the stage and finished setting up. Cold Specks is the band of Al Spx, a singer guitarist from Toronto who currently resides in London. She had with her a 6-piece band.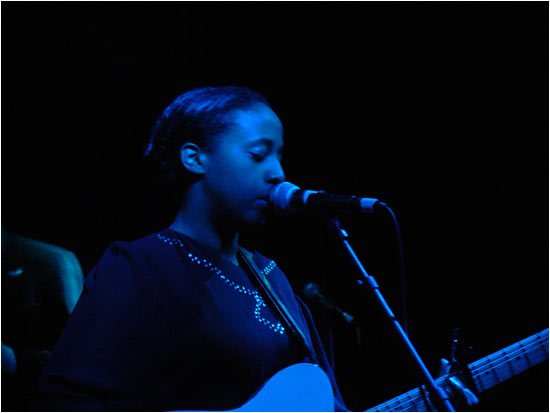 Ms. Spx is the real star here, as is only appropriate. She has a rich, soul singer voice, and she knows how to use it. The music the band played was full enough to flesh out the songs, but not so dense as to overpower her voice. They did a good job of providing that balance. The saxophone used as accompaniment was a really nice touch.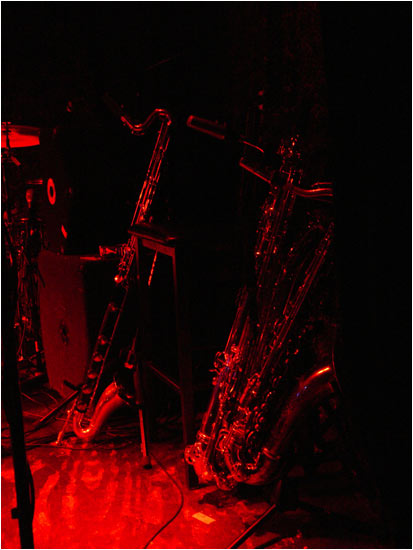 Obviously she played off of I Predict a Graceful Expulsion, the debut record form earlier this year. In particular, Winter Solstice was amazingly lovely, her voice rich and strong, while the piano tinkles behind her, stripped down to let that natural tremolo she has shine. She also covered a Swans song, Reeling the Liars In, which I did not recognize offhand. However, her rich voice worked very well with M. Gira's moody lyrics. It was a great cover.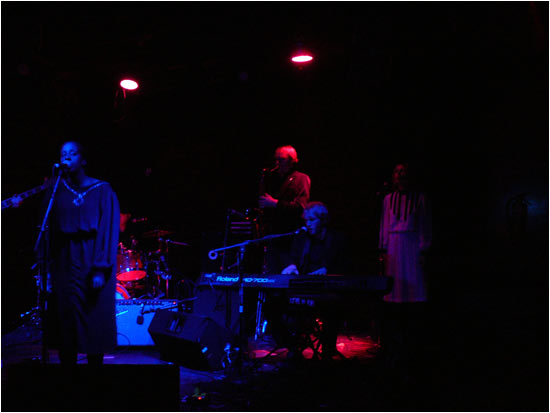 However, the band was playing to 15 people, not including staff, the Promoter, and the opener. Not exactly encouraging, and the Promoter told us that last night they had played in Brooklyn after flying in from London. So: fly from the UK to New York, play, drive the almost 900 miles south to The EARL, and then play to a handful of people.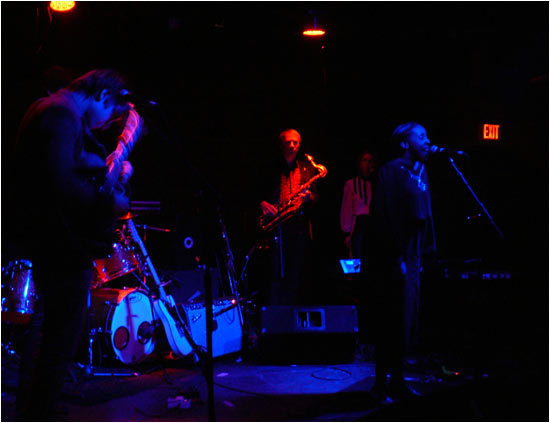 After 45 minutes Al changed the setlist, and the band jammed out to a great rocking verrsion of Steady, really pushing it. Then they left. A short set, but beautiful. I loved watching this band perform. However, i understand the exhaustion involved in that kind of touring schedule.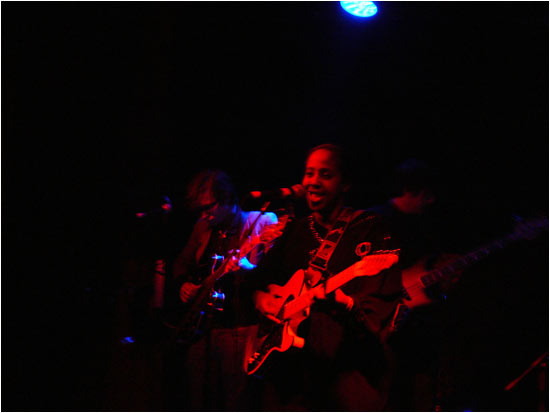 I hope they come back soon. It was a great performance. Her voice is even more interesting live, if you can believe that.