Review:
This was the first time I'd attended the legendary Eric's since it re-opened a year or so ago. Indeed, the last time I'd been there was late 1979 when I saw The Damned play a blinding set on the night that the nearby St Peters Precinct went up in smoke. If you're wondering why I can recall this so readily, I should point out that as my car was parked in the adjoining car park it's fair to say I remember the evening rather well! It had also been a long time since I'd seen The Blow Monkeys – it was back in 1986 when I saw them play another legendary club from days gone by, Manchester's Hacienda.
A lot of people just remember the Blow Monkeys for their 80s hits such as Diggin' Your Scene and It Doesn't Have To Be This Way. But there was much, much more to them than that, from their classic slightly left-field debut LP, Limping For A Generation to their 1990 farewell album, Springtime For The World where the Isley Brothers influenced title track mixed company with Balearic beats. Following the group's demise their singer / guitarist / songwriter Dr Robert forged a solo career that saw some fine releases such as the Halfway To Heaven single whilst I Guess This Is Goodbye from his Flatlands album is surely one of the greatest heartbreak records you will ever hear.
If it was a surprise to see Robert re-group with his former band-mates a few years ago, it was hardly a shock that this would be one re-formed band who were not prepared just to live on past glories. Indeed from their first reunion LP, Devil Tavern, onwards the Blow Monkeys have taken a different tack, adapting to the more rootsy approach to songwriting that Dr Robert pursued over his solo records.
With a strong new album, Feels Like A New Morning, to promote the Blow Monkeys weren't going to just churn out a few hits when they hit Liverpool. Although they opened with a soulful take on the title track of this new LP and another newie, Oh My, it was the third number before they acknowledged their past with Wicked Ways, which was also the first number where Neville Henry left his keyboards to play some of his trademark sax. Like the other oldies they went on to play, the band breathed new life into the material, the lack of 80s production gloss giving the songs a more direct feel with the highlights being Springtime For The World and, of course, the classic Diggin' Your Scene. Dr Robert mightn't dare attempt some of the higher notes in the latter these days, but his vocals were spine-tingling.
There was also some great funky bass-playing c/o the wonderful Mick Ankers on new track Shake It Off and an acoustic set which included a couple of old album tracks in Backed A Winner (In You) and Heaven Is A Place I'm Moving To and, more surprisingly, a cover of The Smiths Panic which then merged into the track that allegedly inspired it - T.Rex's 1972 glamtastic Metal Guru. The acoustic set also featured a very different take on Don't Be Scared Of Me with drummer Tony Kiley on bongos, but this was the one track that didn't quite cut it for me. My only other gripe was that there was nothing from Limping For A Generation, but otherwise this was a top notch gig that ended with a run of great pop singles – Choice, Celebrate, and It Doesn't Have To Be This Way. And throughout the gig, the good Dr entertained us with his song introductions that saw him slag off the Home Counties he has left behind, make a dedication to Andy Murray on his Wimbledon Final victory earlier that day and, following their Smiths cover, inform the audience that they were available to play weddings.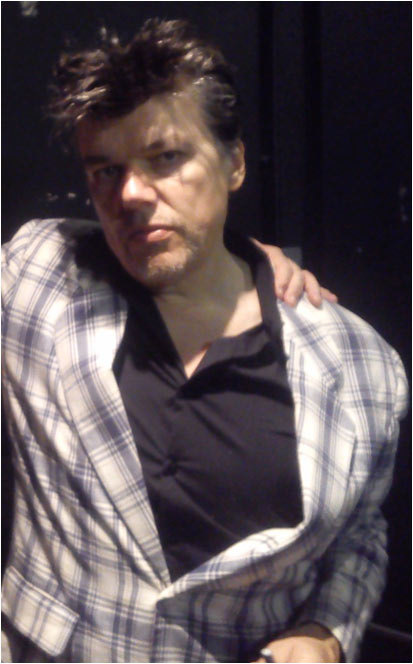 The encore consisted of Curtis Mayfield's Superfly followed by You Don't Own Me, the number that they had contributed to the Dirty Dancing soundtrack. Dr Robert told us he had never seen the film as he was more into boxing himself, but said that the soundtrack had sold millions and lamented how he wished he'd wished he written it himself. "I wouldn't be standing here now if I had", he joked. Everyone present was glad he was...